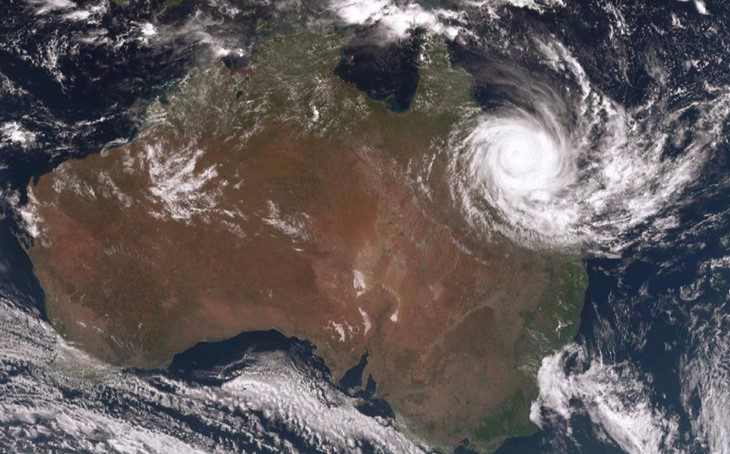 Cyclonic vs Non-Cyclonic
With the shift of more people moving into our region from southern parts of Australia and the Strip, we thought it might be an idea to help people understand what is required to do for a home in a Cyclonic region.
Woodgate is the rough cut off of cyclonic and non-cyclonic region and approx. 50km inland off of the coast is where the line stops. This puts our beautiful region within the Cyclonic area of C1 and greater.
So, what are we trying to avoid happening? The wind puts more pressure on the building itself, and the other major item to note, the cyclone lifting your roof off.
How do we avoid this? The roof iron is screwed off with a lot more screws. The spaces of the battens that hold the roof to the trusses are increased. From there our trusses are beefed up, frames are also. Added to this is an increase amount of bracing to stop the wall falling over. Which has an increased amount of concrete and steel in the slab. That covers just your uplift, briefly I must add.
What about the increases wind pressure on your walls, doors, and windows?
As much as we love to have more glass in our homes to capture views, light or breezes. This needs to be stronger and sometimes sizes, locations and types are affected due to this. You may have noticed there is more aluminum in the windows here.
Panel lift doors are another item that you will see a major difference between the two different regions. The cyclonic rated doors have a lot more steel, the tracks are a lot larger and fixing these to the walls is increase dramatically. Not a few screws along the tracks, but dozens into a specially designed part of the frame.
Types of cladding choices are reduced also. These products are generally fine in most cases, but on the coast itself we do need to be mindful. This is most due to the driving rain getting into the joints of the cladding and into your home. No one wants added water within their frames or living spaces.
This is just a general items to list, mostly you won't even see what's happening between the walls and up in the roof. But you will see a beefed up Panel lift and more alumni in your windows and doors.
I hope this gives you a brief overview of the differences between the regions.