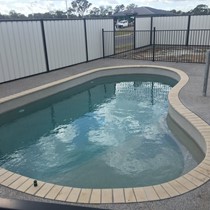 #1 Venezia Ct, Ashfield is the second home that Brett has built for me. The first was over a decade ago which was also a wonderful satisfying experience.
What impressed me the most with our construction at Venezia Ct was how Kleidon's recognized our desire to be completed in time for Xmas.
As a result of this, aside from Weather, there was not one day where our home was not progressed in some way. To often people employ builders to build family homes where long periods of time go by where nothing happens..!! This can be disappointing and frustrating which leads to poor productivity.
This is not the case with Brett and his team.
Not only do they honor their commitments, Kleidons pride themselves on making sure that all aspects of Construction are completed Professionally and on time.
We have been living in our new home now for 7 months and have enjoyed every minute of every day considering the high quality, feel good home Brett, Dianne and their team created.
An extra and special thanks to Adam, Mellisa and Scott for putting up with me, the phone calls, the questions (demands) and basically being a pest.... haha.
Anna and I most certainly recommend Kleidon Masterbuilt Homes to anyone wishing to construct a Family Dream Home.