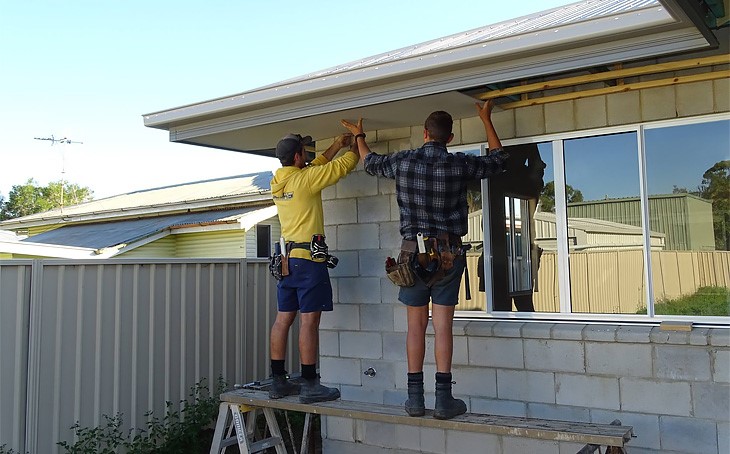 5 essential tips to choosing a quality builder
Choosing a builder to construct your brand new home is a decision that should not be taken lightly.
You are entrusting someone with your dream (and money), to build you a quality, stable home that will last you well into the future. This is definitely up there with one of the biggest financial decisions you will make and it can be extremely daunting trying to choose a company to build with, especially if the scope of choice is wide. Here are some handy hints to keep in mind when deciding on a builder to engage.
---
Stability
One of the most important things to think about and research is the stability of the building company you plan to engage to build your new home. Checking in to the financial stability of the company and their qualifications is important to check before signing a contract to build your new home.
---
Trust
Sometimes building your new home just comes down to who you feel most comfortable with. You need to be able to trust the company building your dream, that they understand your vision and are willing to work with you on constructing your new home.
---
Qualifications
Before even speaking to a builder, it is a great idea to check out the builder's licencing. You can check Queensland builder's licences on the QBCC website, just by typing in their name. This will show you if the builder is qualified to build your new home, whether they have any disciplinary action taken against them and the financial records for the company over their lifespan.
Ensuring your builder is qualified is one of the most important aspects of the decision process, you don't want to leave it to chance.
---
Quality over Quantity
Of course, the price of your new home is important, but it's also important to ensure that your investment is going to last. Checking out the quality of work your builder can provide is one of the most important things when building a new home. Start by asking if they have a display home or spec home you can view for comparison.
If you are speaking with two different builders and one is $5,000 less than the other, but their quality is significantly lesser, that can generally be a good indication that perhaps paying the extra $5,000 may be worth it in the long run, saving you time and money in maintenance down the track.
---
Word of mouth
The best form of advertisement is word of mouth. It doesn't hurt to ask around your social groups or family to seek opinions on the builder you are thinking of signing with. Internet research can also be handy, check out the company's website, read their testimonials from previous clients, Facebook can also be a great tool for looking at recommendations.
Choosing the right builder to construct your new project is the most important decision in the process, ensure you are making an informed decision before signing on the dotted line. Our door is open, so if you need any help or would like to chat to one of our building consultants call us on 4152 8367 or email us today.
---
 Loved our blog, hated our blog or just had some quick questions, why not drop us a comment below and one of our friendly team will comment below.