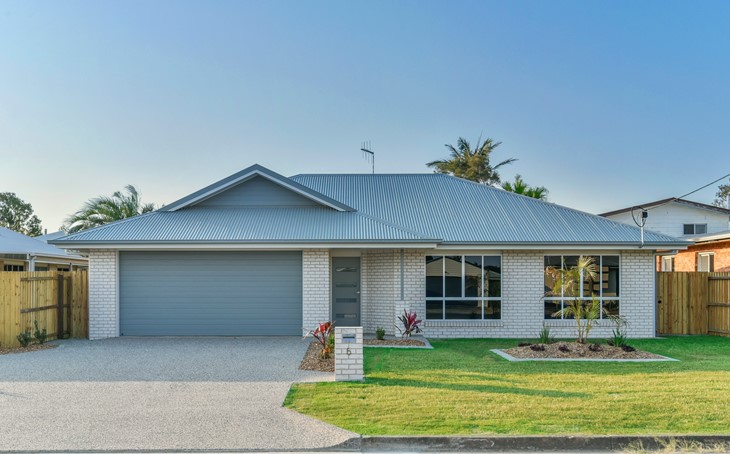 Building for Investment
Property investment is a popular way of investing, because it generally gives a great return (from tenants and the taxman), if it's done right.
A lot of people shy away from building a brand new home for investment purposes, opting to buy established homes because they think it will be an easier process- which isn't necessarily true.
It doesn't have to be difficult
Building a new home for investment purposes doesn't have to be a difficult or stressful process. Most building companies offer House & Land Packages, which takes away a lot of stress away from you having to make too many decisions. You just need to choose the block of land you would like to build on, and a plan, and if you want to, colours and designs etc, otherwise your builder will generally do the rest.
 You can arrange for the builder to do a 'full turn key' package for you, where the fencing and landscaping is completed in the contract also, leaving no stress for you before your tenants move in.
Build for the market & attract more desirable tenants
Building a brand new home may be a slightly longer process than buying existing, however the aftermath can save you a lot of stress in the long run. Building brand new eliminates a lot of maintenance in the first few years, with products still being under warranty, and no wear-and-tear, making the home more appealing to more desirable tenants- every property investors goal.
Doing your research and finding out what features the demographic in the area you plan to build in is most likely looking for in a rental property will make it easier for you to decide what inclusions you need in an investment home. For example, most modern homes include an ensuite, walk-in-robe, open plan living/dining area and an entertainment area. Researching before you sign a building contract is the most beneficial thing you can do in this process, you don't want to build a home that doesn't suit the demographic, therefore making it difficult for you to rent.
Save on Stamp Duty
Building a brand new home means you only have to pay stamp duty on the land component of the build, the home itself is stamp duty exempt, another advantage of building over purchasing existing- you will be saving thousands of dollars!
Chose the right builder
It's extremely important to choose a builder that is going to stick to your budget when building your investment home. You should carefully read the building specifications and contract before signing anything to ensure that everything you want in the home is included in the price, and not going to be a hidden extra during the build, causing your budget to blow, which can in turn, make your investment not as worthy.
If you are thinking of investing in property, speak to our experienced, award-winning Building Consultants who can assist you in every aspect of building your new home.