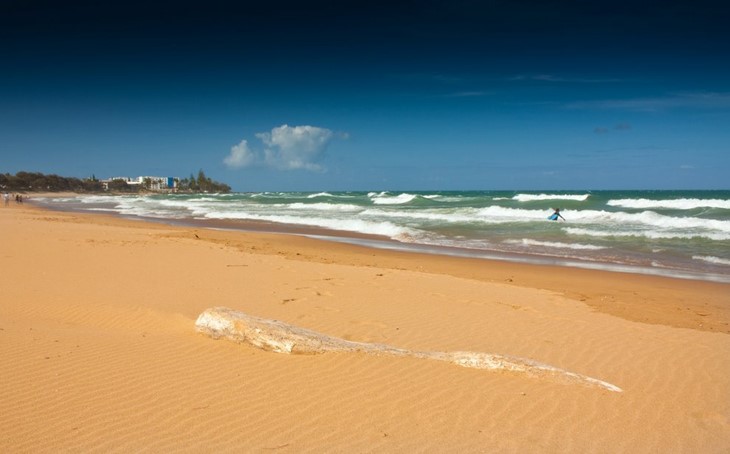 Building in Bargara
Are you looking for a sea change or just a lively and ever-thriving area to build your new home in?
Bargara is a coastal town located 15kms from Bundaberg and at the southern end of the Great Barrier Reef, meaning beautiful beaches are a given!
Bargara gives the ultimate laid-back, beachside lifestyle, whilst still being lively and functional.
Fully equipped with an abundance of amazing eateries, spectacular golf courses, hotels, caravan parks, a variety of supermarkets and speciality stores, schools, public transport and of course easy access to beaches, all of which is allowing the Bargara region to thrive.
Bargara is popular with tourists all year round due to its constant warm weather, meaning the area is always buzzing with action.
The area isn't just attractive to one demographic; families, retirees and First Home Owners' are all flocking to check out what Bargara has to offer- and they definitely aren't leaving disappointed!
It is being considered 'the place to be', not only just in the Bundaberg region, but Queensland wide, with people from all over Australia choosing to sell up and move to Bargara for the modern coastal lifestyle on offer, and most importantly, the affordability of house prices compared to other Australian regions, while not compromising on quality of lifestyle or living.
With a plethora of land available in numerous housing estates widely spread around Bargara now available, the options are nearly endless as to where you can build a new home.
Kleidon Masterbuilt Homes currently have a Display Home in Bargara Beach Estate, located in the south of Bargara, as well as a brand-new development Ocean Links Estate on the corner of Bargara Road and Davidson Street; a prime location if you are looking for direct access to the golf course, shops and beaches.
Contact our award-winning Building Consultants today to discuss the options of building your next home in the Bargara region, or click here to find out more information about Ocean Links Bargara.