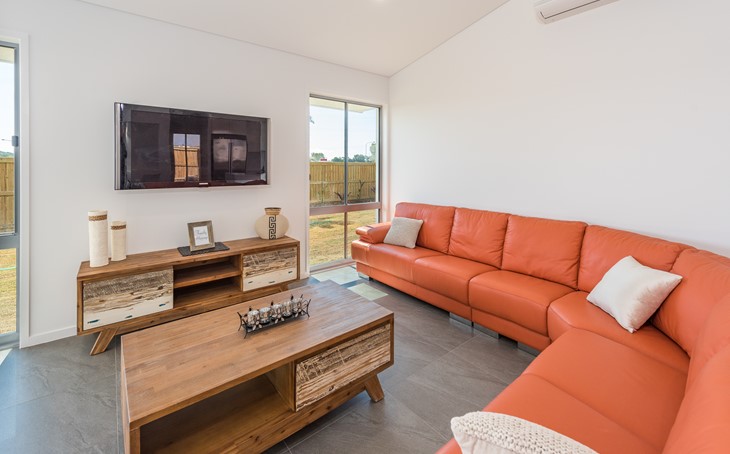 Buying or Building your First Home
Buying or building your first home is an exciting time for anybody.
Most people work extremely hard to reach this milestone and it can be beneficial for you in the long run if you have professional advice about what investment is best for you.
Until 30th December 2017, the Queensland Government is granting eligible First Home Buyers $20,000 to support them in to their first new home sooner, or to help build or buy something a little more than expected.
One fantastic benefit of the QLD First Home Owners' Grant is the support it gives to the building and construction industry. To receive the grant, you must be building a brand new home or buying a new home that has not yet been lived in. This helps create and keep jobs in the construction industry all over Australia.
WORK WITH SOMEONE YOU TRUST
Building your first home can be a daunting experience. With so many choices, it's important to do your research on building  a new home before you sign any contracts.
Finding a trustworthy builder that you feel comfortable with and confident that they won't take advantage of the fact you are building your first home, is one of the most important parts of the process. Reading testimonials from previous clients will give you a good idea on the integrity of the company.
Do your own research, the cheapest quote isn't necessarily the best option, it's important to look at the quality you'll receive too.
SPEND YOUR MONEY WISELY
Ensuring you keep to budget can be important when building or buying your first home. Creating a workable and realistic budget is a great (and necessary) starting point. Having a budget will allow you to know where to start looking for your new property.
Making a realistic budget and sticking to it can be advantageous for your financial position in the long run, and also, the bigger your deposit, the better!
Approaching a mortgage broker can be beneficial when looking for a home loan, especially your first. The right broker can assist you in finding the loan that is right for you, over numerous different financial institutions, even ones you may not have thought of. They can work with you to find a package and interest rate that best suits your situation, taking all of the hard work out of it for you.
TAKE A LOAD OFF
Although building your first home can sometimes be an intimidating and stressful time, it doesn't always have to be.
Engaging a builder that can offer house and land packages can be very useful to your process. You can simply choose a package the developer has on offer, make your colour choices and then watch your new home be built, with minimal stress.
The house and land package process can be valuable to First Home Buyers, especially if they are unsure of exactly what they are looking for in a house plan.
Whether you plan on your first home being your forever home or a temporary option, it is important to consider every aspect of your decision before jumping in to a commitment.
Check out our wide range of House and Land packages available on our website and contact us today to build your new home.