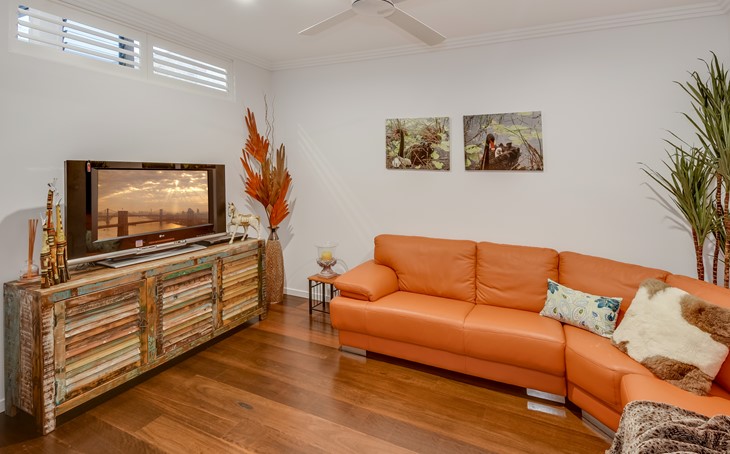 Choosing flooring for your home
With so many options on the market in flooring at the moment, it can be hard to choose which material will best suit your new home.
The best idea is to do your research and visit a professional flooring specialist to seek advice. Speaking to a professional will give you all the information you need to make an informed decision. Every product has its pros and cons, here's a few to help you move in the right direction when choosing the flooring for your new home.
Tiles
Pros:
Durable
Affordable
Stylish
Readily available/wide variety
Plenty of design options
Low maintenance
Stain resistant
Easily replaced if damaged (make sure you keep a few spares when laying the tiles!)
Cons:
Their hard surface can be destructive, and uncomfortable to stand/sit on for long durations
Can get cold in winter
Vinyl Flooring
Pros:
Affordable
Stylish
Durable
Comfortable underfoot
Easy to install
Available in a wide variety of colours and styles
Cons:
Can discolour with age
Difficult to repair
Preparing sub floor for installation can be difficult
Difficult to remove once installed
Hardwood Flooring
Pros:
Adds value to your property
Easy to clean
Look beautiful
Many styles and colouring available
Cons:
Expensive
Need refinishing occasionally
Can be noisy to walk on
Less pet-friendly – animals can scratch the wooden floors, and their paws don't grip to the surface as well as other flooring materials
When deciding the most suitable flooring option for your new home, it's best to weigh up your options and decide what will best suit your family's, and your new home's needs.
Our Building Consultants can point you in the right direction when building your new home with Kleidon Masterbuilt Homes, making the selection process easier and stress free.