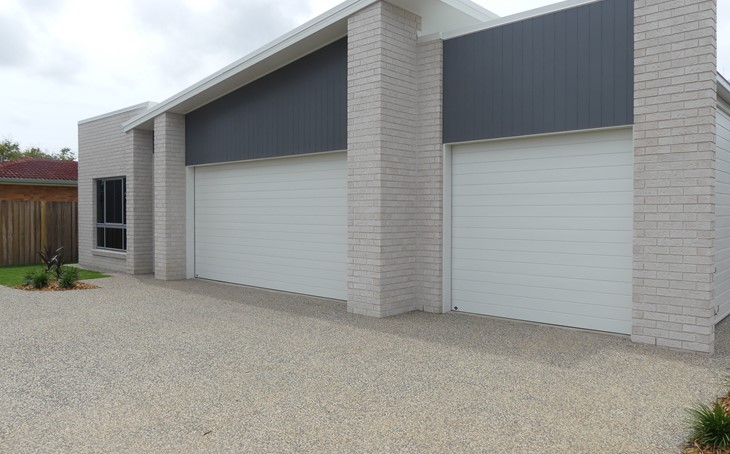 Creating an eye-catching façade
What's on the outside DOES count (sometimes), the front of your home is the first impression people have, it's important to make it memorable!
Street appeal is achievable without breaking the bank. There's a few simple and cost-effective ways to be the façade envy of your family, friends and neighbours.
COLOURS
One of the easiest ways to give your home's façade the WOW factor is colour. Coupled together correctly, neutral tones can be extremely eye catching and impressive. If neutral tones aren't your thing, bold or splashes of colour can be made to work too. Considering the colours of your roof, fascia, gutter, garage door, bricks and/or render, as well as any painting, is an important decision in the creation of your new façade.
DESIGN
When building a new home, you will have options on the design of the façade. Roof line, piers, heights and window placement can change the appeal of your home majorly. Working with a draftsman or architect can help achieve the look you envision.
The entry door also plays a part in creating a gorgeous façade. There are some amazing front doors available from varying companies, choosing just one to suit your style will be the hard part!
ADD GREENERY, FENCING OR FURNITURE
Away from the actual home, there are plenty of extras you can add to the front of your home for added appeal.
Gardens, water features, fencing and furniture are just a few things that can give the façade of your home a lift. Small added touches can make a huge difference, and it doesn't have to cost a fortune! Adding a few potted plants, or strategically placed furniture can really draw attention.
Your choice of (or lack of) fencing can will also shape the first impression your home gives to passers-by. There are many options with fencing, with Colourbond and paled fences being the most popular.
Making the façade of your home eye-catching and to your tastes can be one of the most exciting parts of designing a new home, seeking help from professionals such as Draftsmen, Building Consultants and Colour Co-Ordinators can assist you greatly in ensuring you make the right choices.
To begin the process of designing your own home, contact us today and speak with our In-House Draftsman and Building Consultant to turn your dream in to a reality.