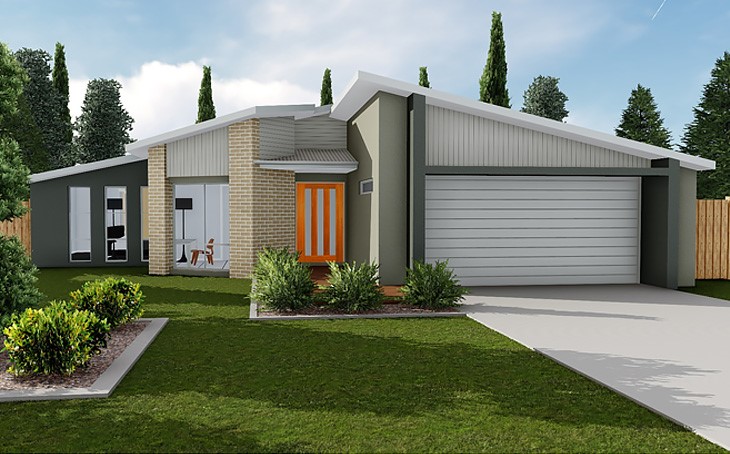 Why house and land packages are great
The demand for House & Land packages is growing, and it's not hard to see why.
Construction companies or developers are offering to take all of the hard work out of building a brand new home, and plenty of people are jumping at the opportunity.
---
How does a House & Land Package work?
House & Land Packages really do take a lot of the hard work out of building a new home, whether it be to occupy for yourself, or use as an investment.
The process starts by choosing a block of land from the selection the developer has on offer. You need to keep in mind whether the block is suitable for what you require, do your own research on the land, and enquire about any extra costs that may be associated with site works etc.
In most cases, the developer has a particular house (or multiple) that they have priced to put on this block. It's important to ensure that this house meets your requirements also, and if the developer will allow you to make any adjustments to the plan.
House & Land packages can also be a pre-built home, that a developer is marketing as a package.
---
Benefits of House & Land Packages
There are numerous advantages to House & Land packages. The main one being that it takes a lot of stress off you in the early stages of building a new home. These packages can be extremely beneficial for first home owners, who aren't experienced in the process of building a new home. Packages are eligible for the Queensland First Home Owner Grant, which until 30th June 2017, is a $20,000 incentive to build a new home, encouraging first home owners to build new and support the construction industry, keeping thousands of people employed.
---
What to look out for
When deciding on a package, be aware of any hidden costs, related to the land or the home build itself. Be sure to do all of your homework and research the area you plan to purchase your package in, and most importantly, the legitimacy and quality of the builder who will construct your new home- working with a reputable builder is of utmost importance.
Before signing on the dotted line, ensure you are getting everything you have agreed on and are entitled to.
With House & Land Packages, the price you are being given is generally with standard inclusions. Beware that if you are wanting to upgrade any inclusions, it will come at a cost. It's important to research what extras your budget may allow.
---
Loved our blog, hated our blog or just had some quick questions, why not drop us a comment below and one of our friendly team will comment below.