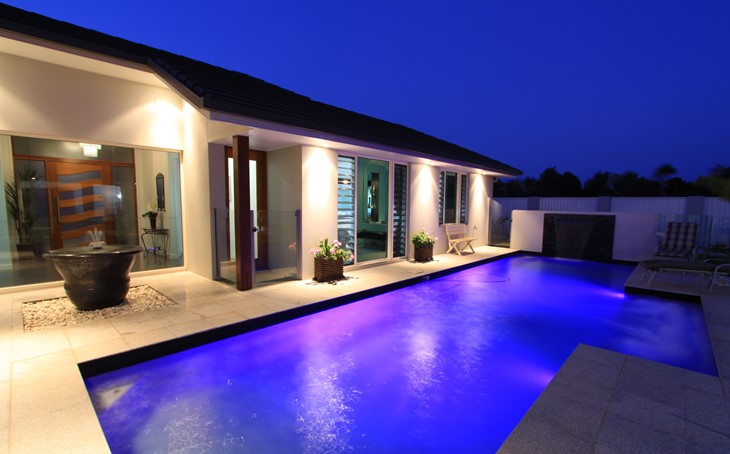 Installing a pool
Summer is on its way and many people will be thinking about installing a pool to keep cool and enjoy a relaxing break over the holiday season. Here's some handy hints to know before having a pool installed.
Land availability
The first, and one of the most important aspects of having a pool installed is ensuring that you have the land space to actually fit one. The size and layout of available land will then allow you to decide what size and shape pool you can install.
Even though there may be available land, what's underneath the surface may still prevent you from digging. It is important to find out if there are pipes or anything underground where you are wanting to install your pool.
Laws & Regluations
Another very important aspect of constructing a new pool is seeking local council approval. Engaging a professional pool company is the easiest way to ensure that your pool is completed to legal standards. Do some research in your local area on businesses that offer pool construction services and just like choosing a builder, ensure they are fully licenced to do the work.
If you are building a new home, you can also engage your builder to include the pool in your building contract, this way, you move in with a beautiful new pool prepared for you!
There are also strict fencing laws in place with pools, it is important to be educated and up to date with what is required before installing pool fencing. These laws are put in place to prevent children entering the pool area unattended.
Important things to ask your pool builder
Once you've chosen your pool builder, there are some important questions you need to ask before signing a contract.
As mentioned above, thoroughly check your pool builder's credentials and reputation before engaging a contract with them. It is also important to ensure that you are provided with a detailed quote that you understand in full, so that you know exactly what is included in your price and will not be surprised with any unexpected or hidden costs. Things to look out for include insurance on the work site, and whether landscaping or any extras are included.
Another important piece of information to obtain from your pool builder is the warranties on all components of the pool. It is best to be well aware of the length of the warranties your pool holds, just in case something unexpected happens.
Having a pool can be a great asset over the summer months, or even most of the year with Queensland's climate, and can also add value to your property. Always be sure to keep your pool fence and gate secured to ensure the safety of children.
Kleidon Masterbuilt Homes are more than happy to assist you with arranging your new pool.