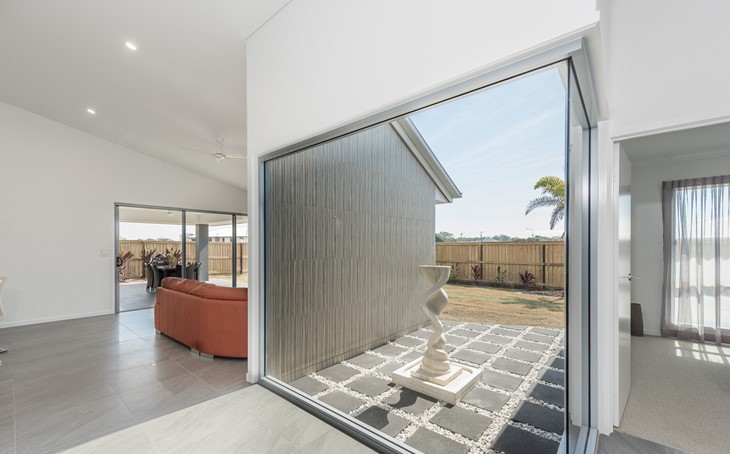 Making an Energy Efficient home
Making your new home energy efficient can save you money and improve its performance. There are numerous ways you can get a 10-star rating for energy efficiency when you build your home, but the trick is knowing exactly what to look for and selections to make to get the highest rating possible. Here's just a few tips to getting that top energy efficiency rating.
Insulation
The best way to keep your home at a comfortable temperature all year round is insulation in the ceiling and walls. This is generally a standard feature in new homes now, and there is an obvious difference in the feel of the home when insulation is missing. Installing insulation will help reduce your power bill as well, because it eliminates the need to use heating and cooling systems at a high rate. Not only does insulation keep your home cooler in summer and warmer in winter, it can also create a sound barrier, making it more comfortable for everyone.
Colours
In the warm Queensland climate, it is better to choose lighter colours for the exterior of your home and roof, as they reflect heat and help to keep your home cooler. Darker colours tend to attract heat, therefore making generally making your home warmer- a benefit if you live in cooler climates. Making decisions such as choosing lighter colours for the exterior of your home all add up to creating a more energy efficient, cost-saving home.
Lights
Lights account for around 10-12% of electricity usage in homes. You can reduce the amount of energy you use on lighting by up to 50% just by making smarter choices. When planning your new home, it can be beneficial to try and include as much natural lighting as possible. By increasing natural lighting, you may be able to decrease the number of light fittings in your home, all of which account to your energy efficiency rating. For the lights you do install, LED lights are not only one of the most energy efficient lights you can use in your home, they are also stylish and readily available.
Solar
Why not put the sun to good use and have it run your electricity? Not only is this energy efficient, it will save you quite an amount of money in the long run if they are installed to suit your households needs. Solar panels are generally low maintenance and will increase the value of your home. Seeking advice from a professional on the best solar power system and layout for your home is the most beneficial option before installation.
 Kleidon Masterbuilt Homes can work with you to make your new home as energy efficiency as possible- our current Display Home at 10 She Oak Boulevard, Bargara is a 10-star Energy Efficiency rating! These ideas are just a few of the options you have to making an efficient home- talk to us today about your options.