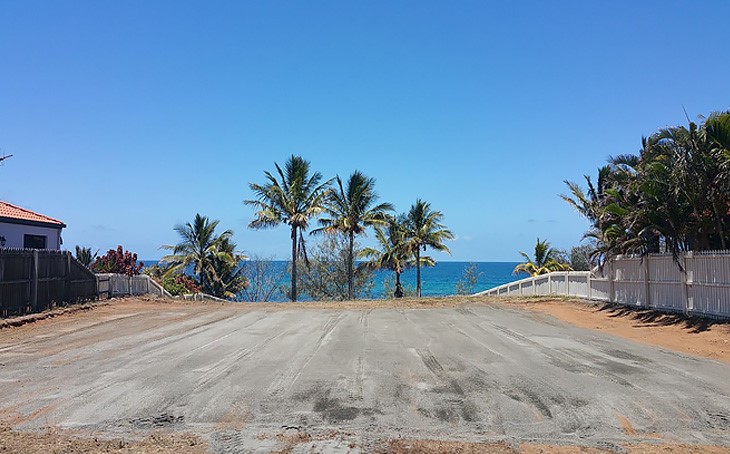 The ultimate guide to help you choose the perfect block of land
In order to finish right, you need to start right- that's why having the right block of land is one of the most crucial parts of building your new home and there can often be a lot of underlying issues that aren't visible.
Here's a guide to making a solid investment when purchasing a block to build your dream home on.
---
Get advice from a reliable source
There can be many hidden or underlying issues with blocks of land. Everything may look great to the naked eye, but it's always a good idea to seek advice from a professional that can guide you to purchasing the right block.
Engaging a builder to construct your new home early in the process can be beneficial, even before purchasing your block, because they generally pick any issues they may come across with the block you are interested in, or they can give you tips on utilising the block to its fullest potential.
Sometimes if the block is cheap and seems too good to be true, it usually is. Even though a block may be cheap and in a great location, you need to consider whether it runs on sewer or septic, if a septic system is required, this adds an extra cost to your home build, and includes constant maintenance throughout its lifespan. Another thing to look for is whether it has access to town water, or if you will need to install rain water tanks, which also add cost to your home build. Checking bushfire ratings and noise corridor laws is also important and can add a significant cost to your build if they are triggered, this is where having a professional advise you on what block suits your requirements (and budget) can definitely benefit you in the long run.
---
Research the area
It goes without saying that everyone prefers to build their new home in the best neighbourhood they possibly can.
If you are unfamiliar with the suburb you intend to buy in, it's important to do some research on the area. Spending time in the neighbourhood, internet research and speaking to people who already reside in or around the area are probably going to give you the best advice.
Ensuring that the neighbourhood meets all of your requirements is important, you may want to check out what facilities the area has, for example, schools, shops, parks. Checking out the traffic conditions, public transport links and the time it will take you to reach work or school can also be important.
---
Choosing the right size
Size does matter!
Choosing the right size block for what you require is an extremely important factor.
It's also important to look at the area of the block that you can actually use to build your home. For example, you may find there are setback rules or area needed for a septic system.
If you are wanting to include extras such as a pool or shed, it's important to factor that in when purchasing the block. This is where seeking advice from a professional can also come in handy, a builder should be able to tell you if your dream block can fit everything you desire… the last thing  you want is to buy a block that's too small to fit your house AND your dream pool!
---
Need some help?
So you have a couple blocks in mind to build your dream home on but have some questions? Why not get in touch and one of our expert building consultants can review your options for free.
When choosing a block of land to build your new home, it's important to keep these crucial elements in mind, so you can be confident in your choice before spending your hard-earned dollars.
Speaking to a consultant who can lead you in the right direction will ensure you are properly educated enough to make an informed decision. 
---
Loved our blog, hated our blog or just had some quick questions, why not drop us a comment below and one of our friendly team will comment below.