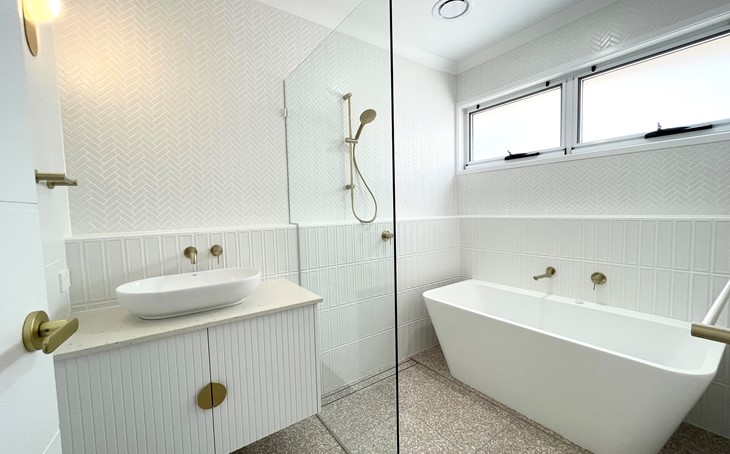 Water proofing, what is changing? Did you know?
Building codes are amended and updated from time to time. The majority of the time, you may not even notice the changes bought in. But we are now looking at changes coming into effect this year that will be noticeable.
Firstly, we are faced with a raft of changes to the Water Proofing Code, this is coming into effect 1st of May. Secondly, we have the new Standard of Livable Housing, which we will cover in an upcoming blog.
The changes to the Waterproofing code are numerous. Most you may never notice or even care for. But there will be some you will notice and need to be mindful within the design process.
We feel people will be opting for a closed in shower in both bathrooms once again. Why would be wanting to go back to cleaning shower screens and tracks/sill, sadly it is cost.
If you like the idea of a walk-in shower you need to keep reading.
To have a walk-in shower, you will now need to fall all floor areas into a waste. This means the whole bathroom needs to be recessed for the floor to have the required fall. This comes with additional charges for the concreter for the recess, the water proofer will need to waterproof this area and the extra costs for the tiller to achieve the bed the tiles are laid on and the additional work needed for the cuts and laying to get the fall to the wastes. It also means the tiles will go in before the vanities, which will be more added costs/work for the cabinet maker.
As you can see, this is an in-depth change. To avoid this, having a door on the shower avoids the major changes. The door itself will be more cost-effective than the above. But that does come with another ongoing chore to take care of.