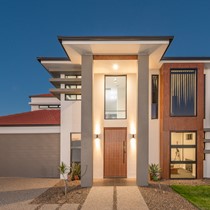 Patience and care are what comes to mind when we think of Kleidon Masterbuilt Homes.
They spent over a year helping us design our home to our exact design and location requirements- thanks heaps Melissa and team, you stuck it out with us and created something amazing.
If you need a team of people that give great service, put up with your demands and will build to your exact requirements, we can't recommend the team at Kleidon's enough.
No building project is ever 100% perfect, so you need a building company that has a great Project Manager, and owner. Adam was always accessible, and along with the owner Brett's input, we were always able to come up with great solutions/outcomes.
The build was completed 6 months ago now and the Kleidon team have stayed in touch with great follow up service and have attended to all the small fix-ups that were needed.