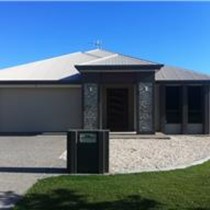 We have recently moved into our new home and are writing to let you know that it has been a wonderful experience building our new home with your company. You truly have some talented people working for you. 
Adam was extremely efficient and obliging and we really appreciated his assistance. His calm easy-going nature made building a pleasure. He is such a great asset.
We found all the tradesman that we met on-site to be very professional and helpful. I was a painter for 10 years and was very impressed with Tom's work which is exemplary. The concreting and exposed aggregate driveway and paths were also finished well also Melissa and Sharon in the office were always friendly and willing to help with any questions that we had throughout the building process.
We are very happy with our new home and will definitely recommend your name to anyone wishing to build. We would appreciate if you could please pass on our sincere appreciation to everyone involved with building our new home at Bargara.